Guidelines for Reviewers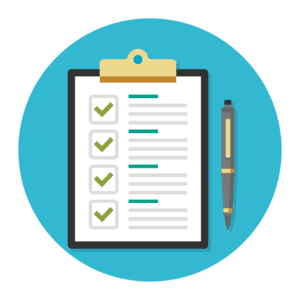 Peer review is an crucial part of the publication process and it ensures that The NAJFNR maintains the highest quality standards for its published papers. All manuscripts submitted to our journal are strictly and thoroughly peer-reviewed by experts.
Reviewers play a pivotal role in scholarly publishing. The NAJFNR peer review process aims to validate academic work, helps to improve the quality of published research, and increases networking possibilities within research communities.
The role of the reviewer is vital and bears a great responsibility in ensuring the integrity of the scholarly record. Every reviewer is expected to perform manuscript assessment in a timely, transparent, and ethical manner, following the COPE guidelines https://publicationethics.org/files/cope-ethical-guidelines-peer-reviewers-v2_0.pdf.
Reviewer eligibility
Reviewers are selected qnd assigned based on suggestions from the article authors, with the editorial team ensuring that they meet our reviewer criteria. We recognise that early career researchers may not fit some of our criteria but may still possess the expertise to review. In such cases we encourage co-reviewing alongside a more senior colleague.
------------------------------------------------------------------------------------------------------------------------
Please respond to the invitation as soon as you can (even if it is to decline) – a delay in your decision slows down the review process and means more waiting for the author. If you do decline the invitation, it would be helpful if you could provide suggestions for alternative reviewers.
------------------------------------------------------------------------------------------------------------------------
Think about their work.
The NAJFNR relies on the time and expertise of volunteer reviewers to maintain its high editorial standards. We look to reviewers to help The NAJFNR ensure the following questions in a submitted paper before accepting or declining an invitation to review :
Does the article match your area of expertise? Only accept if you feel you can provide a high-quality review;
Do you have a potential conflict of interest? Disclose this to the editor when you respond;
Do you have enough time to perform the review task? Reviewing can be a lot of work – before you commit, make sure you can meet the deadline.
Do you need to find out more about reviewing and the peer review process? If so, check out here.
Then, to get you started, ask yourself the following questions?
What are their implication?
What are their strengths?
What are their weaknesses?
How can they improve?
What are their latest accomplishments?
What do I like or appreciate about them?
What do I wish they did less?
What do I want them to do more?
What's their contribution to the team?
****************************************************************
Before drafting your peer review, think about your colleagues' contribution to the workplace.
****************************************************************
How to log in and access your review?
Your review will be managed via an Elsevier submission system such as Editorial Manager. Elsevier journals use different submission systems so there is no one generic login link.
To access the paper and deliver your review, click on the link in the invitation email you received which will bring you to the submission/reviewing system.
1. Request
"Request for Review" containg a link like this one: Submission URL:
https://najfnr.com/home/reviewer/submission?submissionId=200&reviewId=258&key=45qC2R

Click on the link and you'll be redirected to a webpage.
Keep in mind that you should respond (agree/decline) to review before the due date.

Click on Accept Review / Decline Review request button.

One you click on "Agree" you move to the next step:
2. Guidelines
Download the NAJFNR "Review Form" (editable version)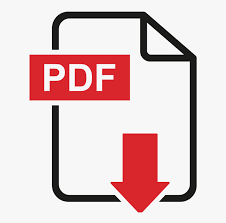 Fill out the Review form :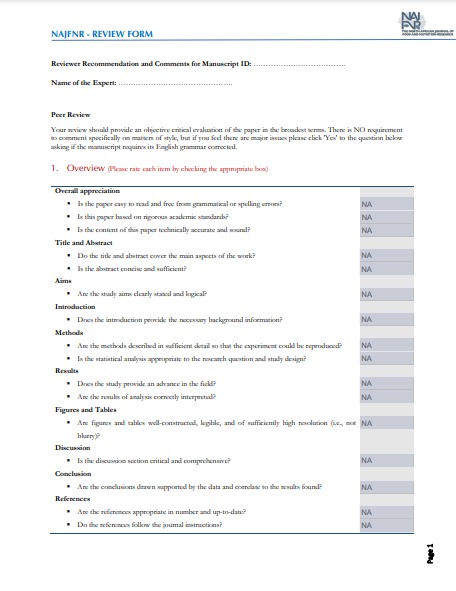 * Please note that, as a reviewer, you can work directly on the manuscript word document file to put your comments in Review section of Microsoft Word. Please make your review anonymous, your name should not be displayed. However, filing out the NAJFNR Review-Form is mandatory.
- Then click on "Continue to step #3"

You will be redirected to "Download and Review" section to download the manuscript.

- After filing out the NAJFNR "Review Form" you can upload the file. Click on "Upload File"
- You can also upload the manuscript if you've directly made some comments on the file.

- Make Recommendation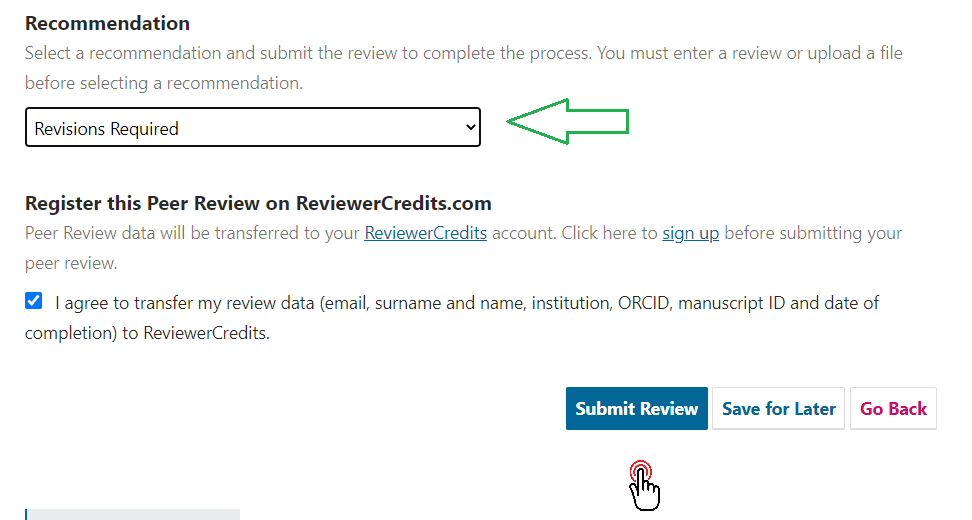 Click on "Submit Review" to send your review comments and the Review form.
**********************************************************
A reminder that recommendations should not be made solely on novelty or perceived impact/interest
Research published in the journal must be:
In scope of the journal;
Scientifically valid;
Technically accurate in its methods and results;
Representative of a specific advance, or replication, or null/negative result, which is worthy of publication;
As reproducible as possible;
Ethically sound.
We recommend and not impose any page or article limitations, and reviews should not take these into consideration.
Please provide authors with detailed and constructive feedback.
A. Full length research article
Examine the importance of the research question addressed in the manuscript (e.g., are objectives and justification clearly stated?).
Assess the originality (contribution, addition of knowledge to scientific literature or field) of the manuscript.
Clearly identify the strengths and weaknesses of the method described in the manuscript.
Make specific useful comments on the writing of the manuscript (e.g., writing, organization, figures, etc.).
Offer specific comments on the author's interpretation of the results and conclusions drawn from the results.
In case applicable, comment on the statistics (for example question if they are robust and fit-for-purpose and if the controls and sampling mechanisms are sufficient and well described).
B. Review article
Discuss the importance of the topic/scope of the review.
Assess the originality of the review.
Comment on the author's representation of the most relevant recent advances in the field. Specifically, determine whether the references are relevant to the topic and cover both historical literature and more recent developments.
Offer comments on the writing, organization, tables, and figures of the manuscript.
Comment on the author's interpretation of the results.
In any case, your first task is to read the article. You might consider spot checking major issues by choosing which section to read first. Below we offer some tips about handling specific parts of the paper.
C. Systematic Review
How to Critically Appraise a Systematic Review?
Are the rationale for, and objectives of, the Systematic Review clearly stated?
Was the search for relevant primary studies to include in the review detailed and exhaustive?
Were the criteria used to select studies for inclusion in the review appropriate?
Were the included primary studies of high methodological quality?
Were the assessments of the studies reproductible?
Are the conclusions drawn adequately supported by the results presented in the review?
Remember the whole point of a SR is that we want to try to understand the totality of evidence on a given topic. So to do that,
The authors need to find the totality of the evidence and it can be both published and unpublished. So, it's very easy to find the published information. The key is finding the unpublished information;
The authors need to do a multifaceted search. They need to look in a lot of database and places. E.g., electronic DB (Embase, Web of Science, Scopus, Medline, contact experts, funding agencies (studies funded and unpublished), meeting abstracts, Trial registries for RCTs, Theses,). Not limit to English language. That can be little tricky and obviously time-consuming.
Publication bias concept
Appropriate means unbiased. Authors should not only select studies that support their point of view. Authors need to let the data develop their point of view.
Inclusion criteria (SRs are trying to answer a very specific question and specific questions will have specific patient population intervention and outcomes that need to be answered so these things make sense: often authors usually use methodological IT like they want to limit their review to RCT.
Patient population
Intervention
Study endpoints
Methodological criteria (e.g., randomization)
Authors should not reject a study because it doesn't fit their point of view. The aim is to get an unbiased selection.
Authors should specify reasons for rejecting a study
Goal: avoid authors preferentially citing studies that support their own conclusions.
Inclusion criteria should not lead to bias sampling of studies (see flow chart of the study) where we can see how many articles initially found and how many were excluded and why? Does this make a sense? Be sure that there is not a biased sampling of studies to support the author's point of view and conclusions.
Usually, lot of studies get rejected and few studies are ultimately included.
D. Opinion Article
Is the topic of the opinion article discussed accurately in the context of the current literature?
Are all factual statements correct and adequately supported by citations?
Are arguments sufficiently supported by evidence from the published literature?
Are the conclusions drawn balanced and justified on the basis of the presented arguments?
E. Methodology
If the manuscript you are reviewing is reporting an experiment, check the methods section first. The following cases are considered major flaws and should be flagged:
Unsound methodology
Discredited method
Missing processes known to be influential on the area of reported research
A conclusion drawn in contradiction to the statistical or qualitative evidence reported in the manuscript
For analytical papers examine the sampling report, which is mandated in time-dependent studies. For qualitative research make sure that a systematic data analysis is presented and sufficient descriptive elements with relevant quotes from interviews are listed in addition to the author's narrative.
For more details and guidance you might find it helpful to view the information on structured peer review.
Confidential material
Material under review is a privileged communication that should not be shared or discussed with anyone outside the designated review process unless necessary and approved by the editor. If you wish to consult a colleague or trainee for assistance with the review, please ensure they are free of any competing interest, agree to abide by NAJFNR policies, and note their name in the appropriate field in the review form. Reviewers may not retain copies of submitted manuscripts and may not use the knowledge of manuscript content for any purpose unrelated to the peer-review process. Although it is expected that the editor and/or reviewers will have access to the submitted material, authors have a reasonable expectation that the review process will remain strictly confidential. The review process is conducted anonymously (double-blind) for all submissions.
If you accept our invitation to review the manuscript, you must treat the materials you receive as confidential documents. This means you can not share them with anyone without prior authorization from the editor. Since peer review is confidential, you also must not share information about the review with anyone without permission from the editors and authors.
**************************************************
Constructive Critique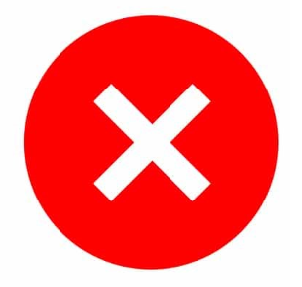 DO NOT make the peer review personal. Try to avoid using "I" such as "I don't like..." or "I'm not comfortable with..." when giving constructive feedback.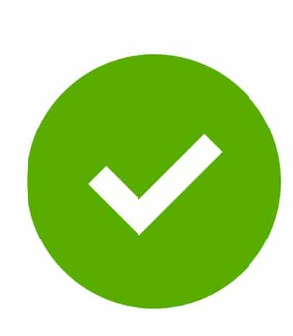 DO Tie your comments to the goal of the peer review and not your personal references.
Please do not make unhelpful feedback that can also be demotivating and discouraging. Authors may feel that their contributions are not valued or recognized.
Recognition is something that people need to stay motivated and engaged. Last thing you want is to disengage and demotivate your peers.
Besides giving authors insight into deficiencies in the submitted work, reviewer comments should acknowledge positive aspects of the material under review, present negative aspects constructively, and indicate the improvements needed. Reviewers should explain and support their judgment so that editors and authors may understand the basis of the comments. Any statement that an observation or argument has been previously reported must be accompanied by a relevant citation. Reviewers should alert NAJFNR immediately if they have concerns about ethical issues (such as duplicate publication, plagiarism, or data fabrication or falsification) or concerns that release of the paper may pose a danger to public health, safety, and security.
The purpose of peer review is not to demonstrate the reviewer's proficiency in identifying flaws; negative critiques are not obligated. Reviewers should identify strengths and provide constructive comments to help authors resolve weaknesses in the work. Suggestions that are beyond the scope of the current work and should be considered for future research should be explicitly stated as such. Reviewers should respect the intellectual independence of authors and avoid personal remarks in the review. Although reviews are confidential, all comments should be courteous and capable of withstanding public scrutiny. Reread comments aloud to assess tone and consider whether you would appreciate the review and find it constructive. The NAJFNR reserves the right to edit review comments that may impede constructive discussion of a manuscript or reveal confidential information.
Impartiality and Integrity
Reviewer comments and conclusions should be based on an objective and impartial consideration of the facts, exclusive of personal or professional bias. All comments by reviewers should be based solely on the paper's scientific merit, originality, and quality of writing as well as on its relevance to NAJFNR aims and scope. Do not discount the science because of poor language. Reviewers should be mindful of unconscious bias towards gender, race/ethnicity, and country of origin.
A reviewer should not take scientific, financial, personal, or other advantage of material made available through the privileged communication of peer review, and should make every effort to avoid even the appearance of taking advantage of information obtained through the review process.
Timeliness and Responsiveness
Reviewers are responsible for acting promptly, adhering to the instructions for completing a review, and completing the review within the requested time frame.
Decision process
The editors make the final decision on whether to publish each submission based on the reviewers' comments, the NAJFNR criteria for publication, and their own assessment of the manuscript.
Criticisms & Confidential Comments to Editors
The NAJFNR give reviewers the option to provide some confidential comments to editors. Often this is where editors will want reviewers to state their recommendation but otherwise this area is best reserved for communicating malpractice such as suspected plagiarism, fraud, unattributed work, unethical procedures, duplicate publication, bias or other conflicts of interest.
However, this doesn't give reviewers permission to 'backstab' the author. Authors can not see this feedback and are unable to give their side of the story unless the editor asks them to. So in the spirit of fairness, write comments to editors as though authors might read them too.
Conflicting reviews
If reviewers appear to disagree fundamentally, the editors may choose to share all the reviews with each of the reviewers and request additional comments that may help the editors to reach a decision. Decisions are not necessarily made according to majority rule. Experts may disagree, and it is the job of the Editor to make a decision. Editors evaluate reviewer recommendations and comments alongside comments by the authors and material that may not have been made available to reviewers. Please know that your recommendation has been duly considered and your service is appreciated, even if the final decision does not accord with your review.
Assisting early researchers
Review-editors for NAJFNR now have the option of assisting early researchers and graduate students to gain experience in reviewing manuscripts. For educational purposes, NAJFNR Review-editors can share the manuscript in confidence with a reviewer in training and will ultimately be responsible for undertaking the review, irrespective of the reviewer in training's involvement. All communication will go to the main reviewer. This will expand our reviewer base as well as provide guidance for new and emerging researchers.
***************************************************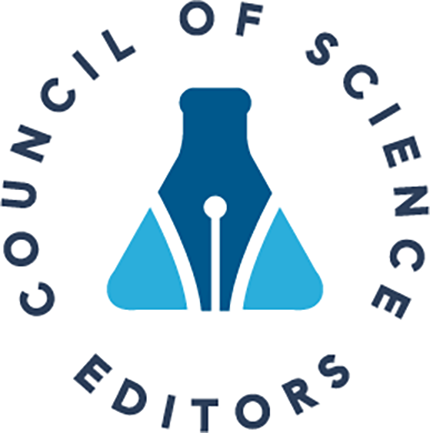 These guidelines are adapted from the Council of Science Editors Recommendations for Promoting Integrity in Scientific Journal Publications.
Some Peer Reviewing Tips here
Other peer review resources, blogs, and guidelines
Here are some external peer review resources found around the web:
ORCID Reviewer Credit
Link your NAJFNR reviewer account to your ORCID record. Set up syncing to have reviewer activity automatically posted to your ORCID profile review activity. This record will confirm that you completed a review for the journal, but won't publish the content of your review.
We recommend to visit this webpage:
For NAJFNR Reviewers and Invited Reviewers
********************************************************
Download Review Form (editable version)

********************************************************